Developed for elementary and middle school students, Tommy's Tours aims to spark curiosity about, and nurture interest in, higher education. Current USC students lead young visitors on a campus tour, highlighting our history, traditions, academic programs and student life — all while providing tips for doing well in and out of the classroom so that young students can prepare for the college of their dreams.
Please note that regular tours and information sessions for high school students and their families can be requested through our Meet Us page.
Tommy's Tour Information
Interested in a tour? Tommy's Tours are geared toward elementary and middle school students who want to learn about higher education.
Meet the Volunteer Tour Leaders
Volunteer Tour Leaders are USC student volunteers who are eager to give back by sharing the excitement and possibilities of higher education with visiting schoolchildren. Tommy's Tour is a student organization with a team of dedicated Executive Board Members that provide direction and oversight of the Volunteer Tour Leaders.
Danny M.
President
Major: Astronautical Engineering
Minors: Astronomy
Progressive Degree Program: Astro Engineering
Hometown: Scottsdale, Arizona
Why I joined Tommy's Tours: I joined Tommy's Tours because I believe that college should be accessible to children of all ages —even in kindergarten! I remember getting a tour of my local university as a middle school student, and it inspired me to start thinking about my future in higher education. I also love to work with children and am proud to share everything our fantastic university has to offer! Fight On!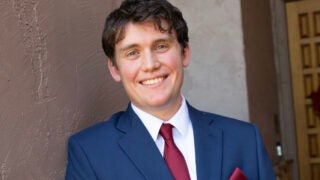 Riya M.
Vice President
Major: Business Administration
Hometown: Santa Clara, California
Why I joined Tommy's Tours: My mom has been a first grade and kindergarten teacher for most of her career, and she would often have me come into class and interact with her students. In college, I realized I missed hanging out with younger kids, so I joined Tommy's Tours because I want to encourage them to think about pursuing higher education and just be able to interact with them more.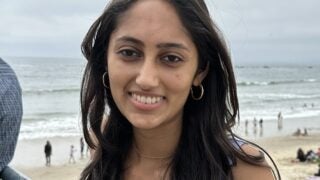 Ashwini A.
External Affairs Chair
Major: Human Biology and Business Administration
Hometown: Saratoga, California
Why I Joined Tommy's Tours: I I always dreamed of being a campus tour guide. When I came across Tommy's Tours and saw that it was geared towards inspiring children to pursue higher education, it aligned perfectly to my interests. As a freshman, it also allowed me to become more easily acquainted with the USC campus and community.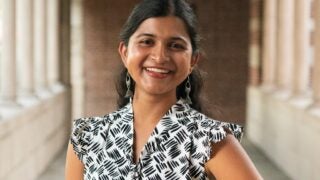 Natalie B.
Communications Chair
Major: Health Promotion and Disease Prevention
Hometown: Visalia, California
Why I joined Tommy's Tours: I joined Tommy's Tours as a way to inspire younger students to pursue higher education. I have always wanted to be a tour guide, and Tommy's Tours has granted me this opportunity as well as provided me a way to give back to others.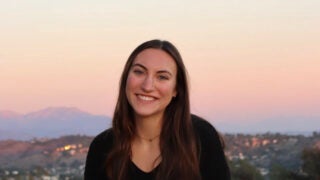 Cherry W.
Social Chair
Major: International Relations (Global Business)
Hometown: Shanghai, China
Why I joined Tommy's Tours: I joined Tommy Tours because I thought this organization would be a great way to learn more about USC and make new friends. I also love working with children so this opportunity was a great fit for me.
Natalie D.
Trainer
Major: Business Administration
Hometown: Santa Clarita, California
Why I joined Tommy's Tours: I joined Tommy's Tours because I want to give younger kids the amazing first look at USC and university in general that inspired me to apply here when I first had a tour of campus.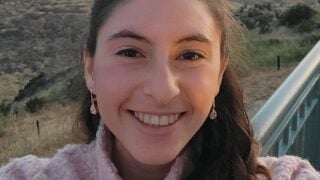 Ashwin Y.
Trainer
Major: Themed Entertainment
Hometown: Frisco, Texas
Why I joined Tommy's Tours: I joined Tommy's Tours because working with kids is something that's always been both enjoyable and rewarding and the organization would also allow me to in some small way help out these younger kiddos by teaching them a little bit about USC and especially college in general.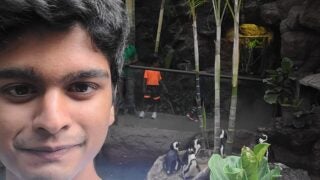 Contact Us
If you have questions or feedback regarding the tour, please contact us at tommystours@usc.edu.
Become a Volunteer Tour Leader
Membership
Weekly Membership Meetings
For the first 8 weeks, you'll have one weekly training meeting (Location and Time TBD– currently Monday at 6:00 p.m.). Once you are a fully trained volunteer tour leader, you will have bi-weekly meetings to refresh your training and mentor new volunteers. VolunTOUR Leaders, or VTLs, are required to attend these meetings, as we will be going over important training topics!
Tours & Availability
You will be required to make yourself available for at least 1-2 tours per week (1 hour each) and be available for our weekly meetings.
Community Involvement
We pride ourselves on commitment to the USC community. Our volunteer tour leaders are expected to volunteer with other organizations across campus. In the future, we will be forming meaningful partnerships with other organizations that promote access to higher education.
Apply to Be a Volunteer Tour Leader (VTL)
Pillars of Membership
Community
As a member of Tommy's Tours, you are an official representative of the University of Southern California and are part of a vibrant community in the Admission Center. The "AC," as we call it, is the first point of contact with the thousands of guests who visit campus each year. As a Tommy's Tours Volunteer Tour Leader, you get to work with elementary and middle school students. You will be providing a meaningful service to the South Los Angeles area and other visitors. Not to mention, you will be a part of our AC family!
Philanthropy
We are dedicated to philanthropy here at the Admission Center. We strive to provide opportunities for our members to get involved in the LA community outside of giving tours. We partner with other organizations at USC who work with children to maximize our efforts. If you would like to partner with Tommy's Tours for a philanthropic event, please contact us at tommystours@usc.edu.
Commitment to Excellence
Being a member of Tommy's Tours means that you are representing the university and the Admission Center to all students and chaperones you interact with. You are also serving as a window into life at USC and what it means to be a Trojan. We expect a lot from our members because YOU are the face of USC.