Introduction
USC offers several scholarships to help undergraduate students pay for their education. These funds come from a variety of university, federal, state and private sources, but unlike loans, they do not have to be repaid.
Generally, merit scholarships are reserved for students with special qualifications, such as academic, athletic or artistic talent. Awards are also available for students who are interested in particular fields of study, are members of underrepresented groups, or live in certain areas of the country.
Merit scholarships and need-based financial aid have separate application processes. You can learn more about the need-based financial aid process on our Financial Aid website. Students applying for merit scholarships offered by the Office of Admission do not need to submit need-based financial aid applications to be considered.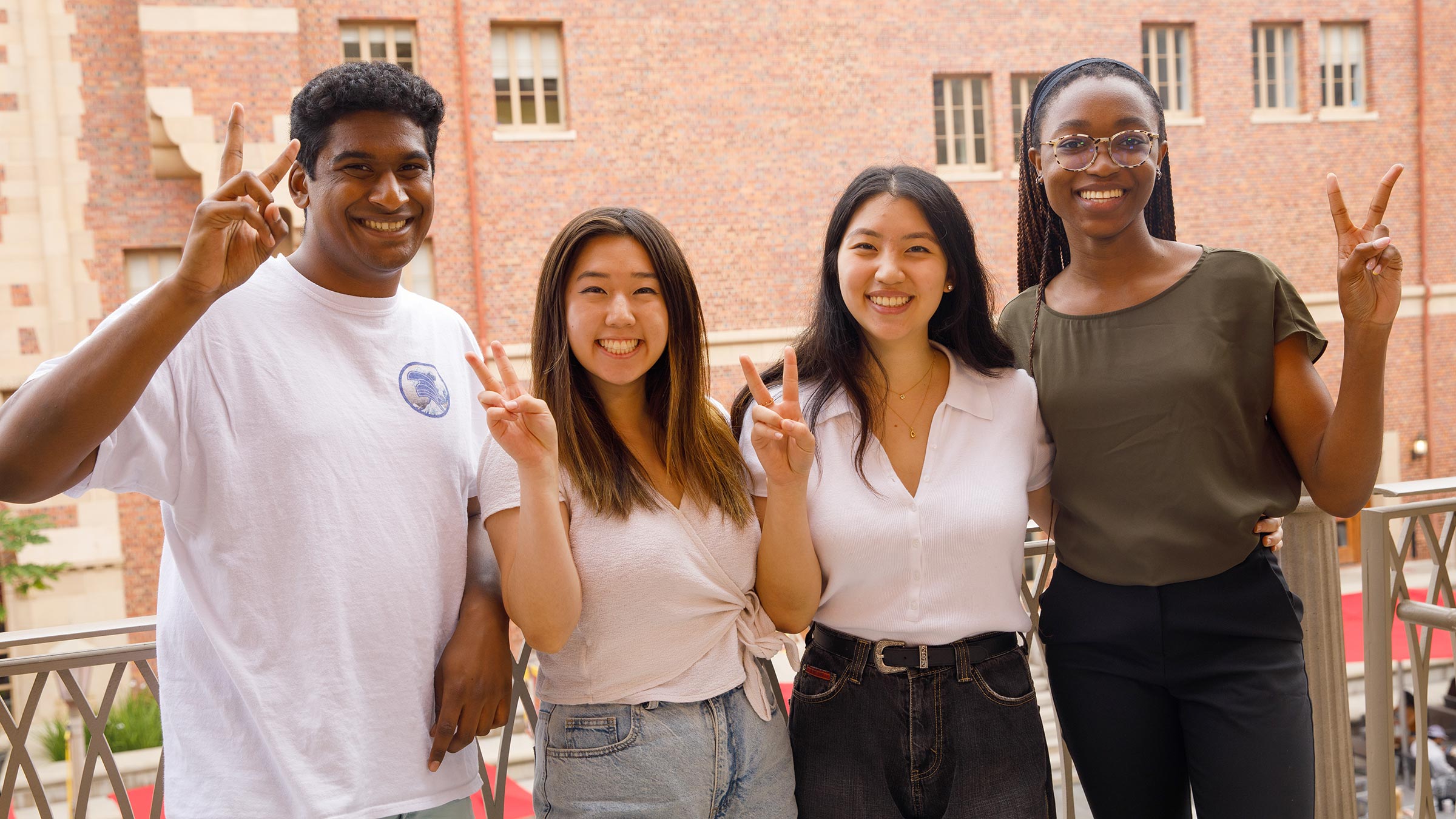 USC Merit Scholarships
Administered through the Office of Admission, USC Merit Scholarships require students to apply for admission to the university by either November 1 or December 1, depending on their intended major. Most majors require students to apply Early Action and submit a complete application by November 1.
Early Action is not available for students applying to the Iovine and Young Academy or to majors in Architecture, Art and Design, Cinematic Arts, Dance, Dramatic Arts or Music. Applicants to these majors should apply by December 1 to be considered for both admission and scholarships.
Ranging in value from a few thousand dollars up to full tuition, merit scholarships are awarded based on academic excellence, leadership, service and talent. These include the full-tuition Trustee Scholarship, the half-tuition Presidential Scholarship and the one-quarter tuition Deans Scholarship.