Explore USC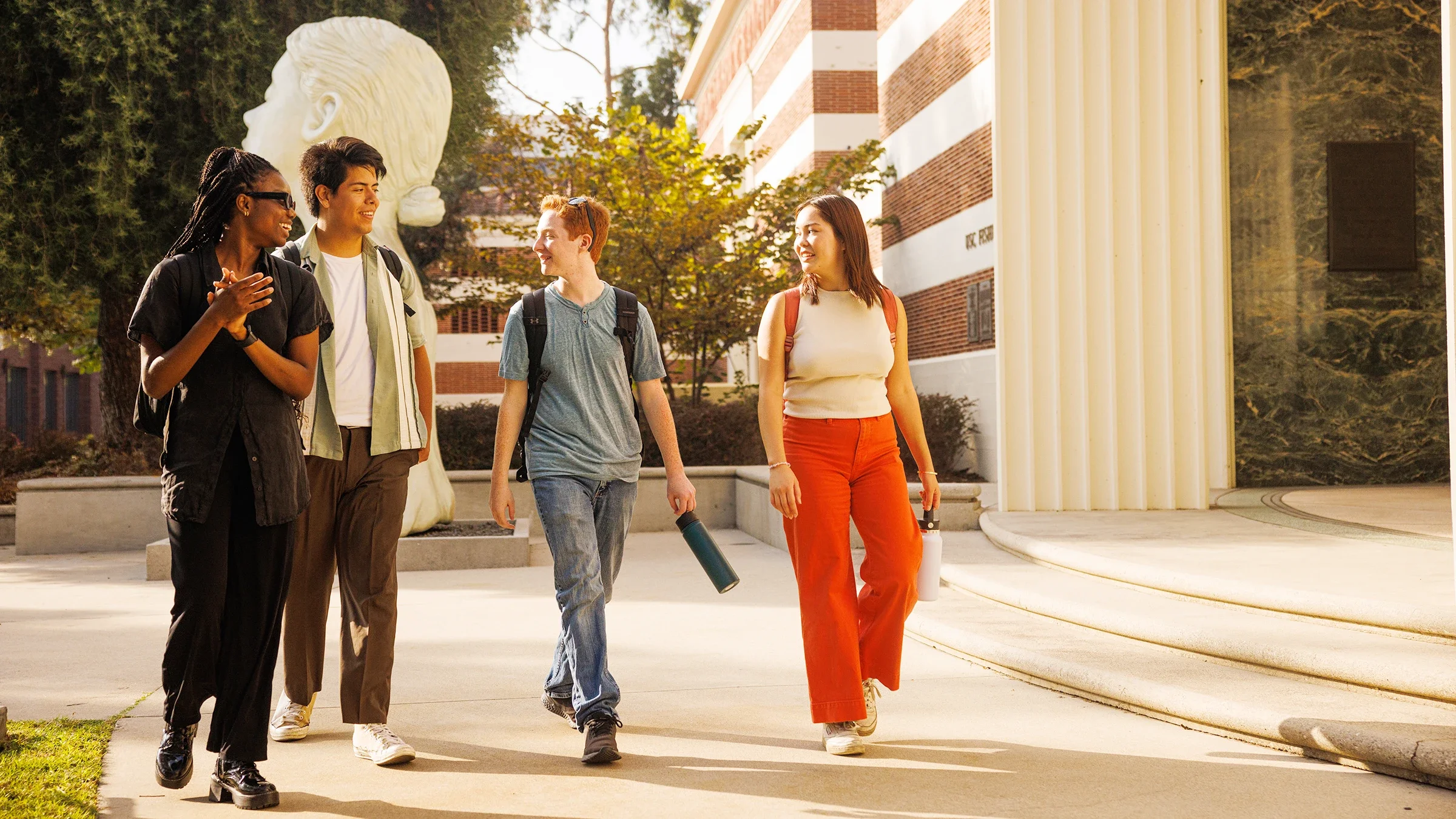 Throughout the spring, USC offers a variety of opportunities to help admitted students connect with the Trojan Family. Although they will cover much of the same information about financial aid, housing and student life—meaning you should not worry about attending all of them—we encourage you to take a look at their features and choose the one that works best for you.
Which admitted student event should I attend? Take the quiz to find out.
Explore USC On Campus
Weekend Open House Event
This full-day open house is ideal for families wishing to visit campus on a weekend. Please note: This is the only event that includes a tour of USC housing options, including residence halls, suite-style rooms and apartment-style housing. If you're unable to attend this Explore event, however, housing tours are offered during summer Welcome Trojans orientation events. Housing tours are subject to availability.
Weekday Events
Explore USC on campus to see firsthand what it's like to be a student here. You will be able to interact with faculty, meet and talk with current students, and learn more about your program from department representatives. It's also a great opportunity to dine in a residence hall and take tours of campus and the surrounding neighborhood to get a feel for what your days will be like once you arrive at USC. Because this event is offered on weekdays during school hours, registrations are limited and tours of USC housing are not available. Participants have found, however, that this gives them a more personal, one-on-one experience of daily life at USC.
Other Days
Coming to campus on a different day? Sign up for a standalone admitted student tour or a self-guided tour, starting in March!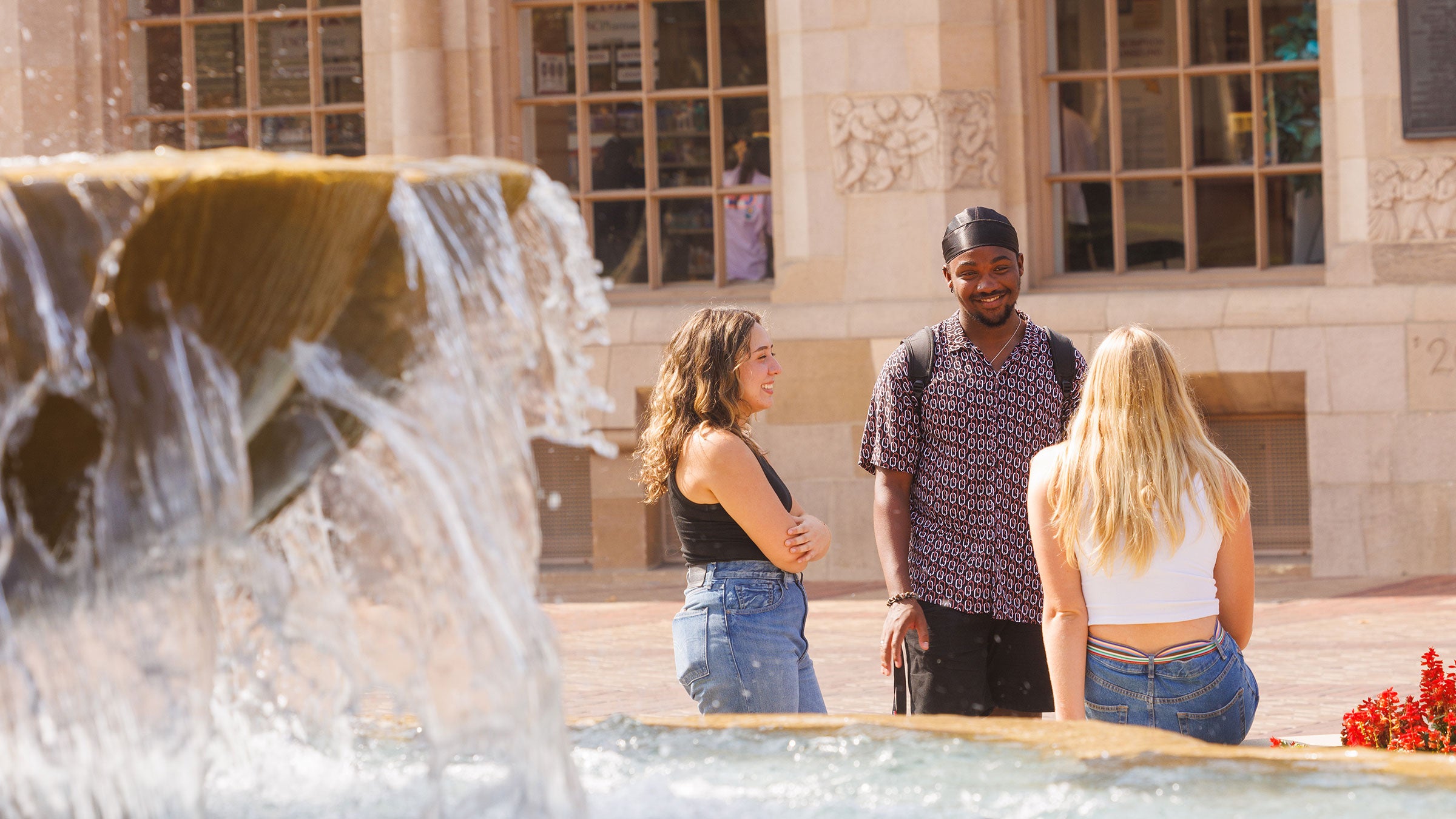 Explore USC Off Campus
Various dates in March and April
These events are held across the U.S. and around the world to give students the chance to meet fellow new admits from their region, as well as department representatives, without having to travel to campus. It's also an opportunity to learn more about housing, financial aid and campus life.
Explore USC Online
These events provide several different options for engaging with the Trojan community virtually, while also learning more about the USC experience. Opportunities include connecting with current students, taking virtual campus tours, and attending general and departmental information sessions. If you'd like to chat with a student ambassador one-on-one, they are available online Monday through Friday, 9:00 a.m. – 5:00 p.m., via the USC Student Ambassador web page.
Students must visit the Explore USC page in their applicant portal to see event details and to register.
Live Events on ZeeMee
Join the admitted student channels on ZeeMee to meet your future classmates! We will also be hosting live online events for you to connect with one another and hear from current USC students. Here's what we have lined up:
Ask a Current Student

Leave your questions in the Ask a Current Student channel, and our student ambassadors will be logging in to ZeeMee for a few hours each week throughout the spring to answer all your questions about life at USC.
Spring Admit Student Forum
Meet your fellow spring admits and make friends before you are even on campus. You can join this and many other channels by clicking "Join more channels" at the top of your USC community menu on ZeeMee.
Chat with Cultural Centers and Associations
Join the chats below to learn more about the resources provided by USC's cultural centers, from the perspective of current students involved in those communities.
Latinx/Chicanx Center for Advocacy and Student Affairs (La CASA) Live Student Chat
Hosted on the Latinx Students Forum Channel
LGBTQ+ Student Center (LGBTQ+SC) Live Student Chat
Hosted on the LGBTQ+ Students Forum Channel
Native American Student Assembly (NASA) Live Student Chat
Hosted on the Native American Students Forum Channel
Asian Pacific American Student Services (APASS) Live Student Chat
Hosted on the Asian & Pacific Islander Students Forum Channel
Center for Black Cultural and Student Affairs (CBCSA) Live Student Chat
Hosted on the Black Students Forum Channel
First Generation Plus Success Center (FG+SC) Live Student Chat
Hosted on the First Generation Plus Students Forum Channel