Native Leadership Scholarship
Scholarship Information
The Dr. Joseph Medicine Crow Native Leadership Scholarship is named for USC alumnus Dr. Joseph Medicine Crow, the first member of the Apsáalooke (Crow) to earn a master's degree. During World War II, he fought for the U.S. Army and subsequently became the tribe's last war chief in recognition of his heroic actions. As tribal historian for the Apsáalooke (Crow) Nation for more than 50 years, he published seminal and influential works about Native American history and culture. A scholarship made it possible for him to attend USC as a graduate student, and in 1939 he completed his master's degree in anthropology. In 2003, he received an honorary doctorate—one of four awarded throughout his life. He died in April 2016 at age 102. The Native Leadership Scholarship program pays forward his legacy and represents the principles Medicine Crow embodied throughout his extraordinary life and career.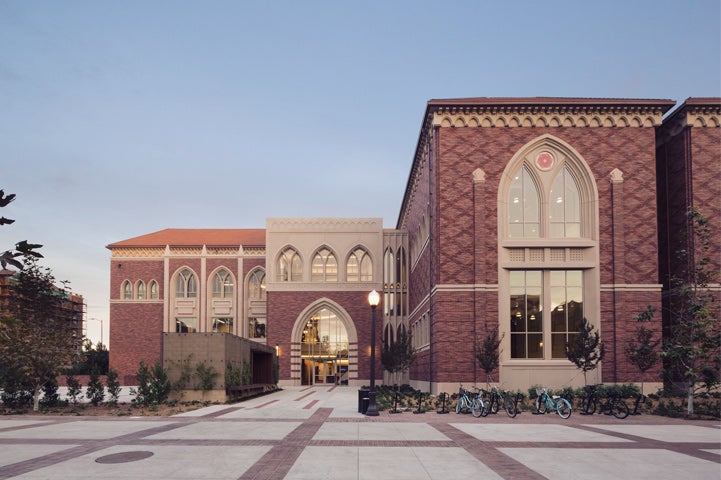 Application Instructions
Submit a Common Application by the Early Action deadline of November 1. For majors requiring a portfolio or audition, apply by the December 1 Regular Decision deadline. A separate Native Leadership Scholarship application is due by January 15. Students who identify as Native American, Alaska Native, or Native Hawaiian will receive an email with a link to the scholarship application. The application consists of two short answer responses. Late applications will not be considered.
Question 1: In one to two paragraphs, please describe how your Native American, Alaska Native, or Native Hawaiian identity influences who you are.
Question 2: We are interested in your engagement with the native community. Describe or list your participation in activities, including any leadership roles, awards or honors, related to your native community. Be assured that the selection committee will be able to review the information you provided on your Common Application. You may use a résumé if you wish.
Please upload one document containing both your résumé and essays. (Maximum file size of 1 MB. PDF or Word files only.) If you have any questions, please contact Kelsey Bradshaw Carroll at kkbradsh@usc.edu.