Our Campus
Just three miles south of Downtown Los Angeles, the USC University Park Campus covers 229 acres and comprises a vibrant mix of green and park spaces, fountains and sculptures, and contemporary and traditional architecture.
USC prides itself on being a residential community, where most undergraduate students live on or near campus. On- and off- campus cafés, restaurants, and dining halls offer meal options from kosher to vegetarian, buffet-style and grab-and-go snacks.
Popular venues such as Tommy's Place host open mic nights, trivia, talent shows and other events.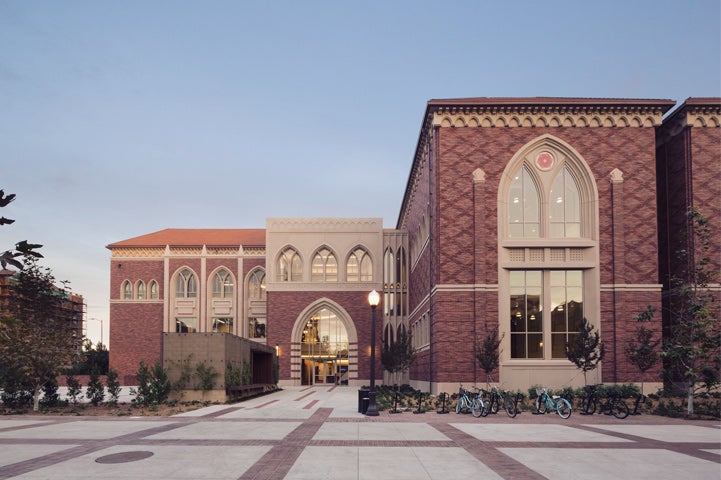 Landmarks
Trojan Shrine ("Tommy Trojan")
Ronald Tutor Campus Center
Bovard Administration Building & Auditorium
Glorya Kaufman International Dance Center
Gwynn Wilson Student Union
A Green Campus
From engineering programs that promote the design and development of "green" technologies, to our rideshare and commuter services, to healthy dining options, USC remains committed to the environment and sustainability.
---
229 Size of Campus in Acres
23 Libraries
21,000 Undergraduates
28,500  Graduate Students
Los Angeles Location