Who Can Volunteer
Calling all alumni and parents of current and former students!
USC Admission Volunteers are graduates of the University of Southern California as well as parents of current or former USC students who want to participate in the recruitment of future USC students.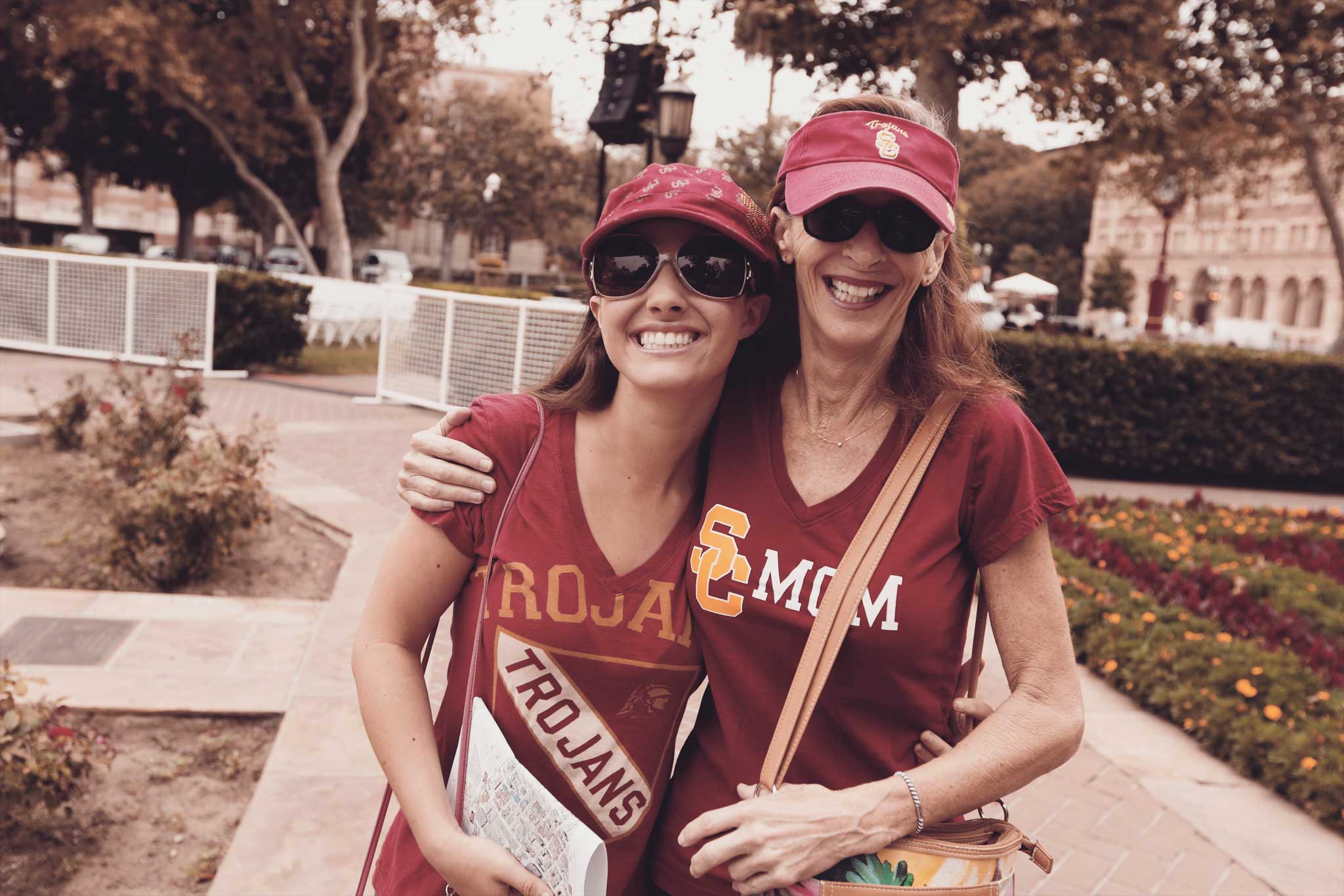 How to Register
Follow these steps to create your volunteer profile.
We are thrilled to work with you in our recruitment efforts! To efficiently manage our events and valued volunteers, please follow the steps below to create your volunteer profile. We hope this will help create more opportunities for us to engage with you throughout the year. Clay Busia, Volunteer Coordinator, looks forward to hearing from you.
Step 1: For first-time users, please create a Volunteer profile by selecting Register for an Event at the bottom of the Event Listing & Registration section. Returning users may simply log in using their created passwords.
Step 2: An email address and first name are needed to check for an already existing Volunteer profile or to create a profile.
Step 3: Complete the profile, which includes downloading and printing or saving a copy of the USC Admission Recruitment Volunteer Training Guide for future reference.
Step 4: Register for an event or view other events available for volunteer opportunities.
Step 5: Complete the College Fair Evaluation Form soon after your event. Volunteers attending an off-campus Discover USC (fall) or Explore USC (spring) program, do not need to submit the evaluation form.
Step 6: Return to this site to view newly added volunteer opportunities in your area.
Important Note: First-time users will not need a password to log in. Returning users should create a personal password immediately. To do so, select Reset or Don't Know Password on the Login page. A temporary password that will be emailed to you within a few minutes. Do not select Don't Know Password more than once, as it will create a new password each time you make the request.
Types Of Events
College Fairs: Typically hosted by high schools, college fairs give students a chance to interact with representatives from various colleges, ask questions, and receive informational brochures about various colleges and universities.
USC Off-Campus Programs: USC hosts these events in various cities throughout the U.S. and overseas for prospective students and their parents. Programs usually offer more detailed information about USC, its application and admission procedures, financial aid and campus life. They also give students and parents a chance to meet current USC students and alumni.
Event Listing & Registration
Create a profile and register for events that need volunteers.
College Fair Volunteer Evaluation
If you have recently volunteered at a recruitment fair, please take a moment to provide your feedback. Responses will aid our future recruitment efforts.
Contact Us
If you have questions regarding the USC Admission Volunteer Program, please contact the Admission Volunteer Coordinator:
Clay Busia | Senior Assistant Director
(213) 740-6635