Volunteer Opportunities
USC Admission Volunteers participate in the recruitment of future USC students. They are either alumni of the University of Southern California or parents of current or former USC students.
There are two main ways for our volunteers to assist us in our recruitment efforts:
College Fairs: Typically hosted by high schools, college fairs give students a chance to interact with representatives from various colleges, ask questions and receive informational brochures. We are invited to hundreds of fairs each year, but our admission counselors can't attend them all. Admission Volunteers can represent USC at certain fairs by sharing general information about the school — and showing off the Trojan Family spirit!
USC Off-Campus Programs: USC hosts events in various cities throughout the U.S. and Asia for prospective and admitted students and their parents. Programs usually offer more detailed information about USC, its application and admission procedures, financial aid and campus life. They also give students and parents a chance to meet current USC students and alumni. Admission Volunteers help with check-in, answer questions and describe their experience with the Trojan Family.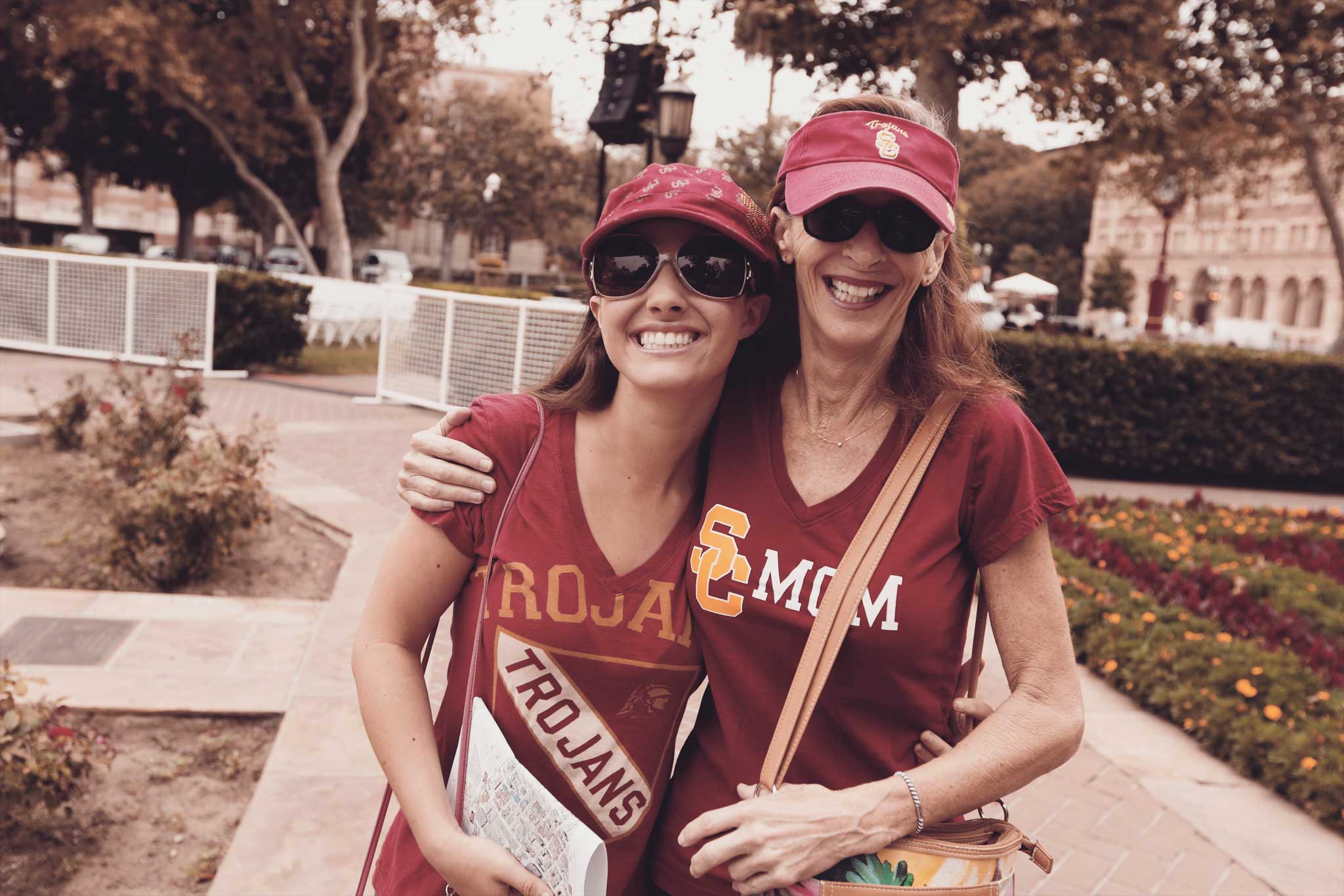 How To Register
If you are a USC aluma/alumnus or a parent of a current or former USC student, please fill out our New Admission Volunteer Registration form so that we can add your contact information to our database. Once processed, we will send a link that lists current admission volunteer opportunities.
If you have volunteered with us in the past or if you're already in our system, we will email the updated event registration link as soon as we have finalized new volunteer opportunities.
Contact Us